Solar de Mos
Welcome to Hotel Solar de Mós
---
Located in the historic city of Lagos, it has the privilege of being close to the most beautiful beaches on the Algarve coast and the famous Ponta da Piedade with rugged rocks, magnificent caves, transparent waters and a stunning sunset. You can also walk along the extensive beach of Meia Praia (about 4.5 km) and contemplate its wide bay. Lagos reveals its history, in the streets, on the beaches, in houses and in monuments. 
The family-run Solar de Mós hotel reflects a classic setting in its decor. Its well-kept garden combined with fruit trees has two swimming pools for adults and one for children in the area. You can also have a gym, a spa and   also a jacuzzi overlooking the sea.
We invite you to drink a refreshing cocktail in our bar and to book a dinner in our restaurant, enjoy   Algarve gastronomy.
Our three buildings each have their own atmosphere and design, but they share the same tranquility and the relaxing and welcoming atmosphere that makes Solar de Mós perfect for enjoying your holidays, as a family, honeymoon or on business.
Come visit us.
---
Link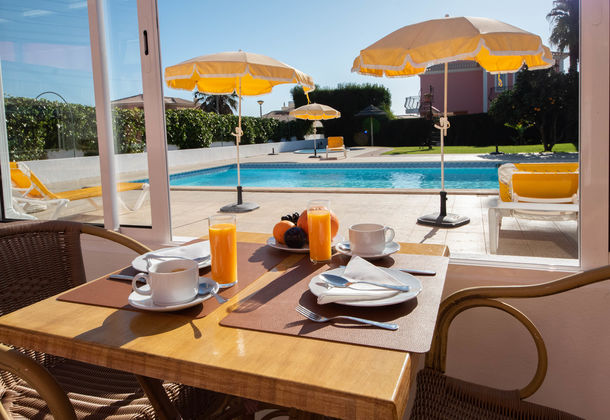 Link